Assalamualaikum ,
Entah macam mana tiba-tiba Mia rasa nak update pasal dua orang manusia ni . Okayy , of coz lah semua orang tahu yang Chanyoung and Bona ni adalah couple yang sangat cute ! Betul tak ? *Ataupun cuma Mia yang rasa macam tu ?* -..-
Sebenarnya reason Mia tengok cerita ni pun sebab si Chanyoung a.k.a Kang Minhyuk ni . Mula2 tak minat sebab ada Lee Minho -,- but then my friends said Minhyuk ni berlakon sebagai kawan kpd Park Shinhye , pelakon utama so mestilah scene dia banyak keluar kan ? Then , bila Mia tengok si Bona(Krystal) ni buat pertama kali terdetik dalam hati , "Syett , gedik je . Menyampah betul . Tak sesuai ngan Minhyuk
aku.
" But then , tngok ep2 rasa comel pulak diorang ni .
Lee Bona : dia ni memang gedik tapy sometime dia boleh jadi baik , jadi comel and funny . Lagipun Chanyoung ni layan je dia . Dalam erti kata lain , Chanyoung is soo sweet ! Lagipun , satu perwatakan Chanyoung yang Mia suka , dia ni lebih mengutamakan Cha Eunsang kawan dia :) Maybe sebab dia confident sangat yang Bona takkan tinggalkan dia . Memang pun kan ?? :P
Scene ni memang gempak gila !
Dalam cerita The Inheritors ni , Lee Chanyoung and Bona couple dah jadi 'idaman' orang . I mean , look at all comments in youtube . All of them said , Chanyoung Bona cute , I want a relationship like them , and what so ever :)
Even yang Mia mula2 tak setuju , dah suka tengok pasangan ni . Maybe diorang tak sesuai jadi couple sebagai Minhyuk & Krystal , tapi diorang sesuai jadi couple sebagai Chanyoung & Bona . Isn't it ? Mia terjumpa satu video kat youtube , Minhyuk puji Krystal comel . Dia cakap senyuman dia dalam cerita tu bukannya palsu sebab Krystal sangat cute !
Satu scene yang best bila Minho mintak tangan Bona nak high-5 . Bona terus panggil nama Chanyoung . Aww , they are so sweet right ? I mean Bona tu dah la ex-girlfriend Kim Tan tpy dia macam dah tak peduli and tak kasi langsung Kim Tan tu dekat dengan dia . Mia suka bila dia panggil Chanyoung . "Chanyoung-ahh !!!" Cute !
At first , I'm jealous . But now , I Love it !
Salah satu scene yang buat Mia facepalm myself sbb terlalu happy !
That it for today :) Chanyoung and Bona Hwaiting !!
*I hate the way my parents membezakan Mia and my sister . 4A is not easy to get and I'm proud of my sister ! I'm being honest here :D*
*My friend lie to me about her result . Tch .*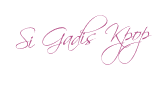 ---
Gomawo readers. Love it? Like it! Saranghaeyo!
---