Assalamualaikum ,
Hehe tadi kat sekolah kan ada ceramah . Actually bukan ceramah pun -,- cikgu suruh anggap ceramah macam bersembang je , so we act like the teacher said :D LOL . Anyway , cara cikgu sampaikan mesej yang berguna tu memang berkesan . I mean , Mia boleh ingat lagi sampai sekarang apa yang cikgu cakap . Hehehe , and kitorang jugak ada buat 'game' yang best . Kami disuruh tulis tiga perkara baik dan buruk tentang diri sendiri dan jugak kawan2 .
Tak best mana pun , cuma excited :)
So... this is the result
!
Well , ada rasa membangga di situ -..-
Ciri2 Negatif tak payah cakap la ,of course banyak . Tapi malu lah >,< Kena lah tulis sikit je . Uhuk , uhuk
!
Actually terlalu banyak :)
Yg pasal kawan2 Mia tu tak payah la tunjuk eh ? Sebab Mia tak nak dedahkan apa2 pasal diorang tanpa kebenaran :) Lagipun tk baik dedahkan aib orang >,< Lol . And ada satu lagi soalan dari cikgu , CIRI2 LELAKI IDAMAN KAMU . Apa lagi semua orang excited la nak tulis .
Including Me !
Hehe , sorry ... i know my handwriting is kind of .... Lol -,-
Oh yup , panjang membebel .. terlupa niat sebenar . Chewah
!
Inspirit dah tengok MV REQUEST Infinite ? Best MV tu :) Kim Sung Gyu , Jang Dong Woo , Nam Woo Hyun , Lee Howon , Lee Sungyeol , Kim Myungsoo , and Lee Sungjong sangat DAEBAK , COOL , HENSEM dalam tu
!
Fuh , penat tulis dalam satu ayat nama diorang .
Tema diorang ? Tema dia apa ? Maybe diorang buat macam diorang satu kumpulan yang saling bekerjasama dalam menaikkan nama diorang lagi ? Sort of ? Haha , so many question mark . Oh yep , MV ni a little thing about Hoya . Tapi malangnya tak tahu permulaan n kesudahannya . LOL .
Apa lagi ? Time to fangirling over their photo :D
- The Cover -
Sunggyu : Working on the lyrics
Thinking , huh ?
Sungyeol and Woohyun : Working on dance and music
I think Dongwoo is also doing the lyrics but rap part :)
Kaja , Hwaiting !
Hoya : Working on the dance
Myungsoo : As their stylist
Sungjong : The same as Myungsoo
They finally did it !
No Motive -,-
Tanpa sedar , sudah panjang Mia berceloteh . So , Inspirit tunggu apa lagi ? Pergi lah usya vid diorang tuh . Syuh , syuh
!
Haha , tu je untuk hari ni . Bye
!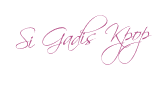 ---
Gomawo readers. Love it? Like it! Saranghaeyo!
---